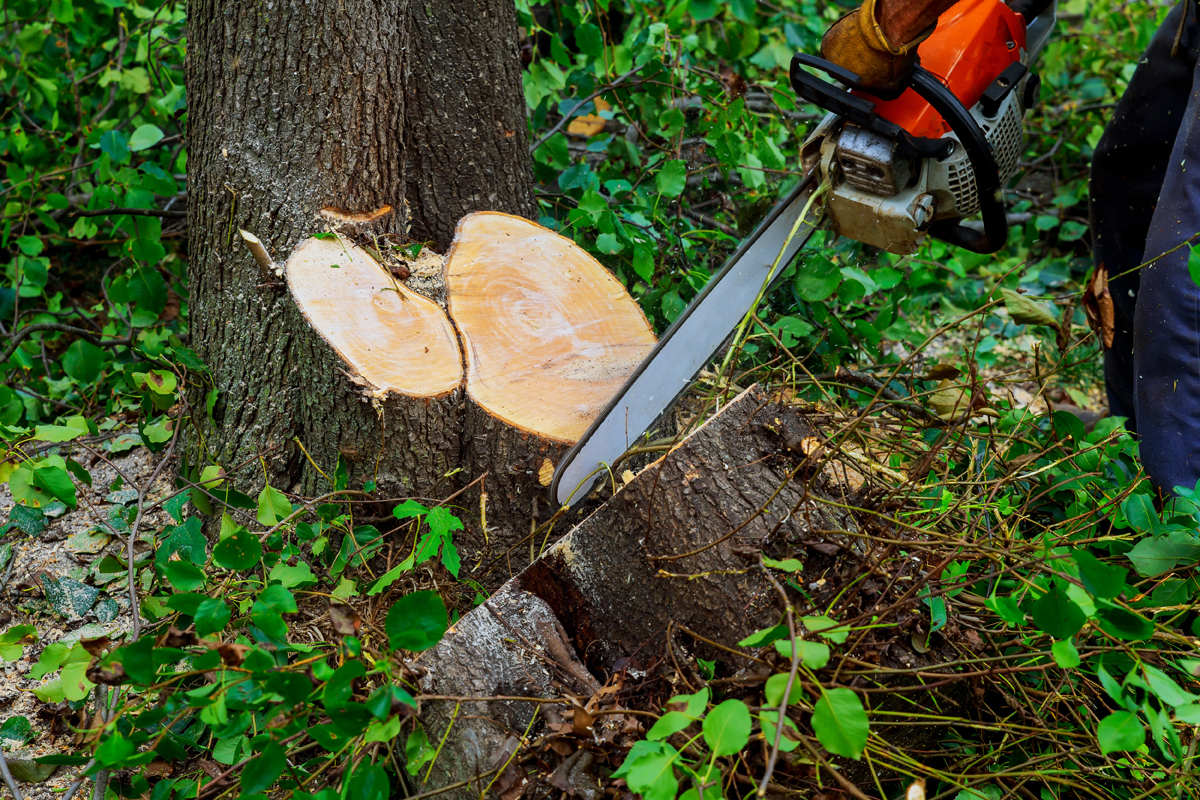 Cutting down a tree and ultimately removing it from your property can take anywhere from a few hours to several days to complete. Let's take a look at the factors that can either increase or decrease your timeline for this project.
Cutting A Tree Time Factors
There are certainly sometimes when cutting down a tree can be dangerous. This calls for a professional service to cut and haul the tree off your property. It is possible for homeowners to perform this task by themselves, though.
Homeowners must know exactly what they're doing before attempting to cut and remove a tree. Otherwise, you are ultimately putting yourself and others at risk.
Time factors to account for include tree size, its location, equipment needed, and knowledge of proper safety procedures.
How Long Does It Take To Cut A Tree?
Depending on the type and size of the tree, this process can take a few hours or a few days. Smaller trees may only take an hour or two to cut down completely, while larger ones may take a whole day.
The type of tree will also make a big difference here. For example, an oak tree (hardwood) will take longer to cut through than a pine tree (softwood). Once the tree is cut, it needs to be removed from the property. You must account for the removal when calculating your timeline.
How Long Does It Take To Remove A Tree?
Removing a tree is never as simple as cutting it down. Again, the size and type of the tree will help determine how long the removal will ultimately take.
Smaller trees are obviously quicker to remove than larger ones. And, as mentioned above, hardwood trees will also take more time to remove than softwood trees.
How To Cut Down A Small Tree
Make safety your number one priority before attempting to cut down any trees. Use these steps below to complete this DIY project.
Step 1. Gather Proper Safety Equipment And Tools
Have ear protection and a chainsaw for the task at hand.
Wear clothes that are pretty tight to your body.
Make sure the chainsaw is in good working condition once you understand how to properly use it.
Step 2. Examine Surrounding Area
Make sure you know exactly which direction you'd like the tree to fall.
Next, figure out the direction of your cutting.
Call a professional for the job if the tree is located near homes or power lines.
Always ensure you have a clear line to escape if things do not go as planned.
Plan to escape in the opposite direction of the tree's descent at a 45-degree angle.
Step 3. Cut A Diagonal Line
First, make a 70-degree cut on the side of the tree which you plan for it to fall on.
With the tree on your left side, brace your left shoulder against it.
Some chainsaws may feature a sight that tells you the angle to cut at.
This first cut should be about a quarter of the tree's total width.
Step 4. Make A Relief Cut
Your relief cut should be horizontal at the deepest point of your previous cut.
This means that a triangle-shaped cut will come out of the tree at this time.
This ultimately encourages the tree to fall in your desired direction.
If the cut is not perfect, then do not make any more cuts.
You should contact a professional at this point.
Step 5. Fell The Tree
Only proceed to this step once you are sure the cut is facing the proper direction.
Felling the tree means moving to the opposite side of the wedge you've cut out.
Start the cut slightly higher than the previous horizontal cut.
Saw far enough to drive a wedge into the cut, but not all the way through.
You want the wedge in with enough room to operate the chainsaw without touching the wedge.
Leave approximately ten percent of the center of the tree to help keep the tree secure on the stump.
At this time, you can gently push the tree (using the 45-degree angle escape plan).
Or you can simply wait for the tree to fall.
How Much Does Professional Tree Removal Cost?
On average, tree removal costs about $1,075 in Phoenix, AZ. Tree removal costs can range from $150 to $2,000. Tree removal usually costs around $150 to $2,000, with the average cost for cutting down a tree is in the $700–$750 range. Tree removal cost I subject on the size of the tree at issue, and larger trees, overall, cost more for their removal, than smaller trees.
You might find tree removal services ready to do the removal cheaply, but always be sure you are hiring a certified arborist company that is insured for tree removal. Even tree removals that seem straightforward can have unexpected complications or long-term repercussions, so do not leave the safety of your property and the condition of your landscaping at risk. Arborists are required to renew their licenses routinely, so they receive continual training in best methods for tree removal.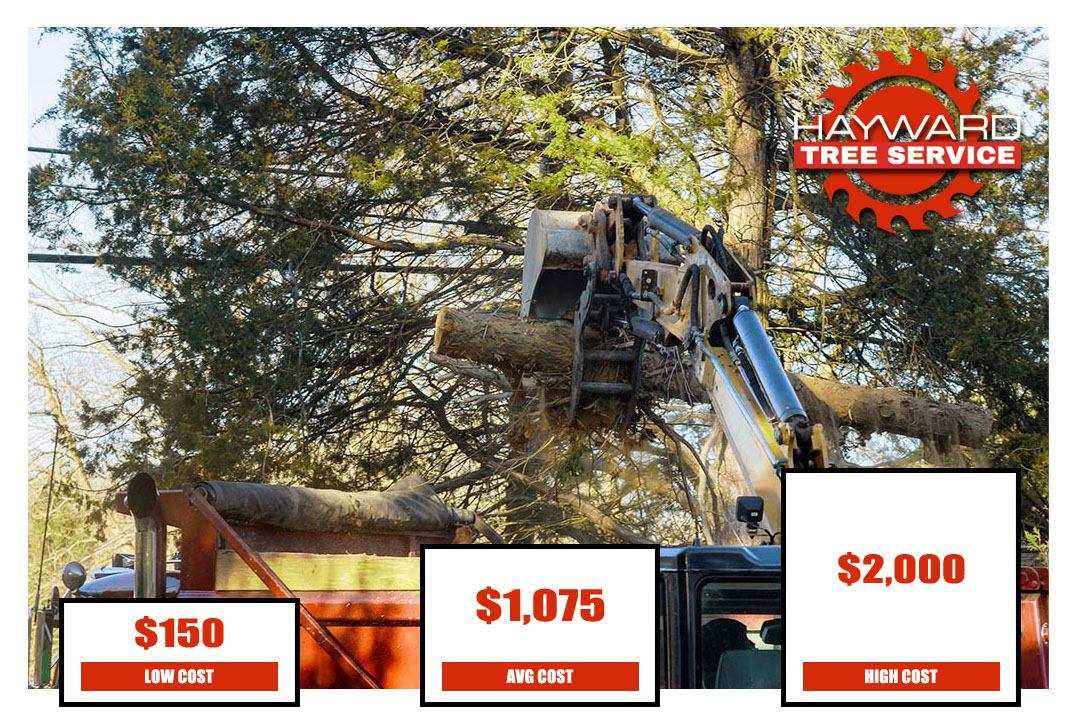 Tree Removal Services In Arizona
Hayward Tree is offering tree removal from above using a specialized crane. The benefit of this service is that we can remove your tree from above and avoid tearing up your yard and leaving drag marks. No broken limbs, no crushed bushes. It's quick, efficient, and leaves your property looking clean, undisturbed, and untouched. Best of all, it's at no additional cost to you! Contact our team today for a free estimate!