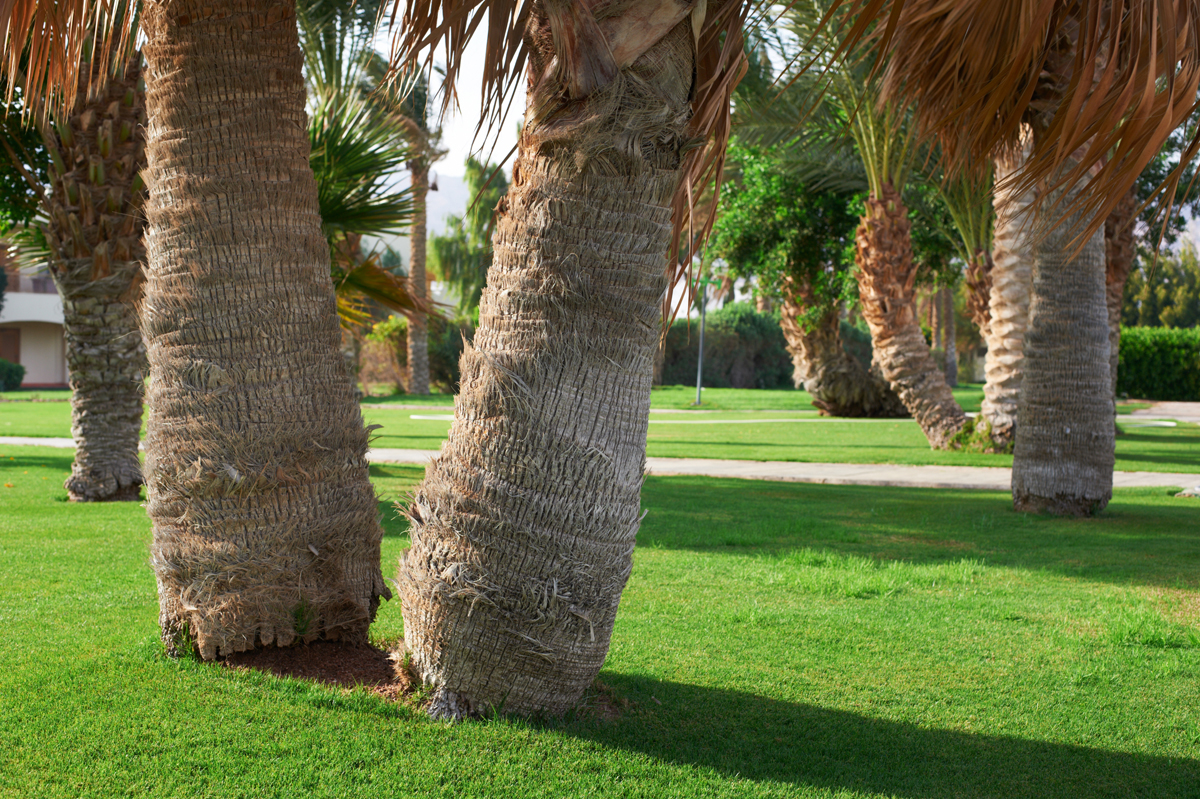 Throughout their lifespan, palm trees will require little to no maintenance needs at all. However, skinning your palm trees just once each year is crucial to their overall health.
Why You Should Skin Your Palm Trees
One reason the majority of homeowners like to skin their palm trees is simply the aesthetic of their home and its surroundings. Another reason to skin the tree is to help it survive. Many rodents and bugs will choose to use the palm's dead fronds as a place of rest.
Any dead fronds remaining on the tree can actually take up valuable nutrients that would've otherwise gone to healthy, thriving fronds. This makes skinning a necessary task for homeowners. Doing this DIY task serves many purposes, but the main reason is to keep the tree healthy.
Dangers To Skinning Your Palm Tree
Skinning these palm trees can come with risks to the individual responsible for this job. If you have any safety concerns at all, it is recommended to call the tree professionals. Trimmers themselves will face a few risks, such as falling from considerable heights.
When the tree is hurt or cut, dead fronds may act as open wounds. Open wounds can then become infected, which can be caused by the trimmer using unsanitary equipment. It's vital to always sanitize your equipment before skinning. Also, cutting too deep into the tree can leave permanent scars.
Tree Removal Services In Arizona
Hayward Tree is offering tree removal from above using a specialized crane. The benefit of this service is that we can remove your tree from above and avoid tearing up your yard and leaving drag marks. No broken limbs, no crushed bushes. It's quick, efficient, and leaves your property looking clean, undisturbed, and untouched. Best of all, it's at no additional cost to you! Contact our team today for a free estimate!