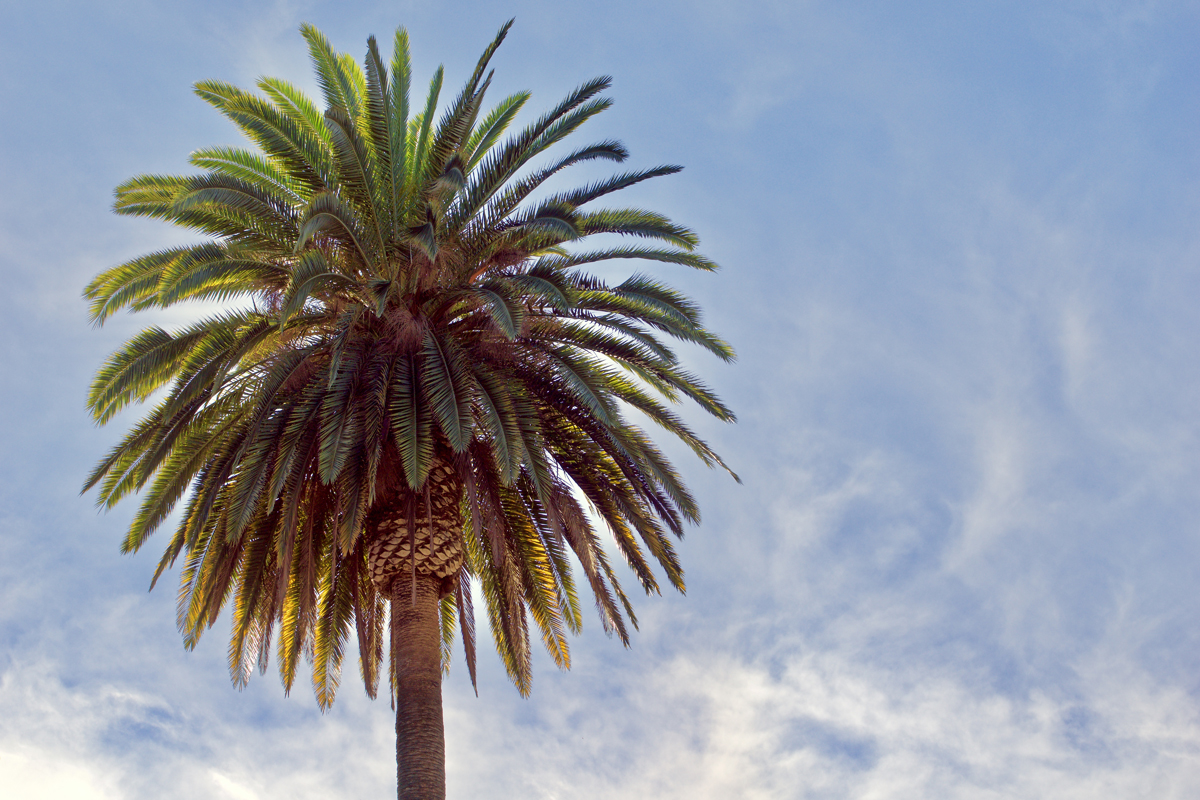 If you decide to trim your queen palm tree as your next DIY project, use our guide below!
How To Trim A Queen Palm Tree
The queen palm tree can grow up to 50-feet tall. This feather palm tends to thrive in acidic, well-draining soils in U.S. Department of Agriculture plant hardiness zones 9b-11. Queen palms can spread up to 25-feet outward, with fronds growing atop the trunk. These trees will drop fonds naturally, but only pruning can produce immediate results.
Step 1
Check the base of the leaf stem before attempting to remove the frond.
If the base appears green, then it is not dead.
Refrain from removing said frond while it is still alive.
Step 2
Only perform any pruning between the months of September and November.
Do not prune too many fronds at one time, as this ultimately stresses the tree.
Step 3
Cut the dead fronds a few inches from the trunk with a saw.
Do not cut into the trunk.
Only remove any leaves that drop at less than a 90-degree angle from the trunk.
Tree Removal Services In Arizona
Hayward Tree is offering tree removal from above using a specialized crane. The benefit of this service is that we can remove your tree from above and avoid tearing up your yard and leaving drag marks. No broken limbs, no crushed bushes. It's quick, efficient, and leaves your property looking clean, undisturbed, and untouched. Best of all, it's at no additional cost to you! Contact our team today for a free estimate!