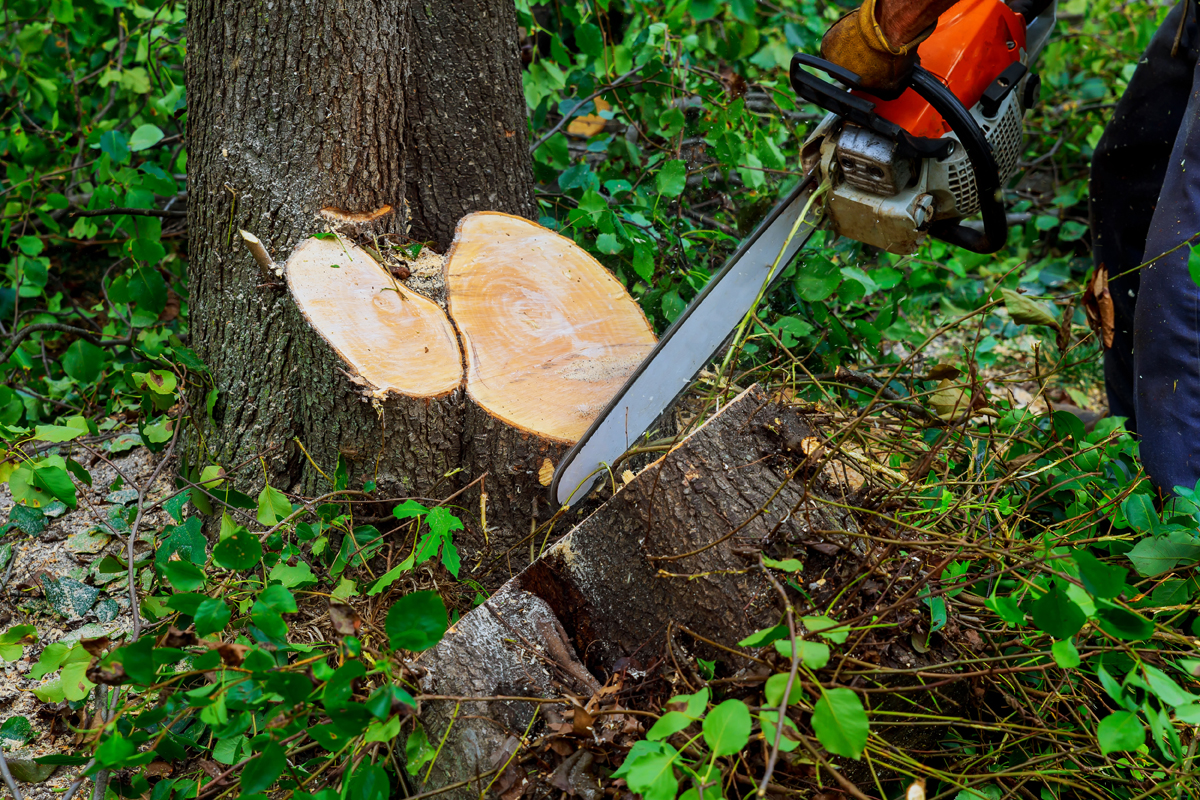 A leaning tree is always a concerning sight, whether it is close to a structure or not. It is important to take action before the leaning tree falls. Use our guide below to cut a leaning tree safely and efficiently.
How To Fell A Leaning Tree
Sep one is assessing whether or not your tree can be saved. If the tree happens to be leaning, but still features a solid root system, it's possible you can stabilize it using cables. However, it's best to cut the tree down if it is leaning because the roots appear weak or damaged. Inspect the tree for any extreme storm damage, such as broken branches, prior to deciding to cut the tree down entirely.
Follow these few steps to fell the tree:
Plan your approach carefully if you choose to cut down the tree.
It's crucial to avoid damaging anything nearby.
Survey the surrounding area and mark out a safe zone on the ground.
Consider the exact direction you want the tree to fall.
Make sure the direction the tree is falling is away from any structures.
Dispose of any branches, leaves, and debris immediately after cutting down the tree.
How To Fell A Leaning Tree In Opposite Direction
Of course, you will have to use a different felling technique if the tree is leaning in the opposite direction that you want it to fall.
Follow these steps below:
Tie a rope around the tree trunk at waist height.
Your rope must be taut and secure.
Cut a notch into the side of the trunk facing away from the direction you'd like the tree to fall.
This notch should be nearly one-third of the way through the trunk.
Now cut another notch into the opposite side of the trunk, right above where the first cut ended.
This cut needs to be perpendicular to the first cut.
Cut the tree down from the top.
Angle the cut so the tree is leaning in the direction you'd like it to fall.
Use the rope to guide the tree in this direction when it starts to fall.
Be sure to have a helper throughout this process.
Tree Removal Services In Arizona
Hayward Tree is offering tree removal from above using a specialized crane. The benefit of this service is that we can remove your tree from above and avoid tearing up your yard and leaving drag marks. No broken limbs, no crushed bushes. It's quick, efficient, and leaves your property looking clean, undisturbed, and untouched. Best of all, it's at no additional cost to you! Contact our team today for a free estimate!