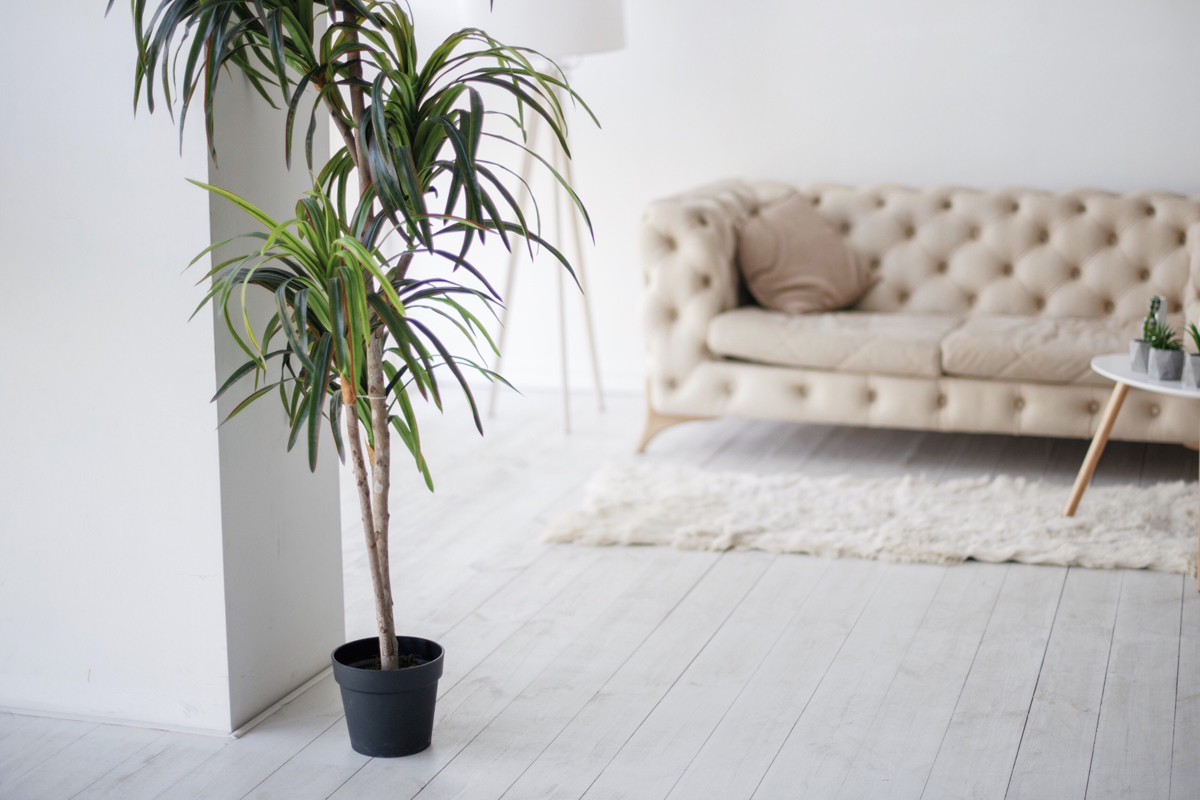 How To Take Care Of Palm Tree Indoor
While these plants generally require little to no maintenance needs at all, some care is still needed to ensure a healthy life for palm trees.
Avoid Direct Sunlight
Exposure to too much direct sunlight can burn palm leaves and cause brown leaf tips or curling.
Keep your palm tree in an area receiving indirect sunlight or partial shade, at the very least.
Moist Soil
These plants require a delicate balance of both moisture and humidity.
Try misting the leaves or placing the plant in a room with a running humidifier.
When exposed to an excess of moisture, palm trees can be susceptible to root rot.
Drain the containers of any excess water to ensure a healthy and sustained growing process.
Leaves may develop brown tips if left too long without water.
Prune Occasionally
To keep the plant thriving, it's recommended to prune off any dead brown leaves.
Do not over prune the leaves, though, as this is a main source of nutrition.
Refrain from cutting the top of the plant, as well.
Use Fertilizer
A specialized fertilizer should be applied to provide nutrients like iron, magnesium and potassium.
Apply the fertilizer a few times each year.
Keep Away Pests
Even indoor palm trees are prone to mealybugs and spider mites.
Insecticidal soaps can be used to treat these pests.

Tree Removal Services In Arizona
Hayward Tree is offering tree removal from above using a specialized crane. The benefit of this service is that we can remove your tree from above and avoid tearing up your yard and leaving drag marks. No broken limbs, no crushed bushes. It's quick, efficient, and leaves your property looking clean, undisturbed, and untouched. Best of all, it's at no additional cost to you! Contact our team today for a free estimate!