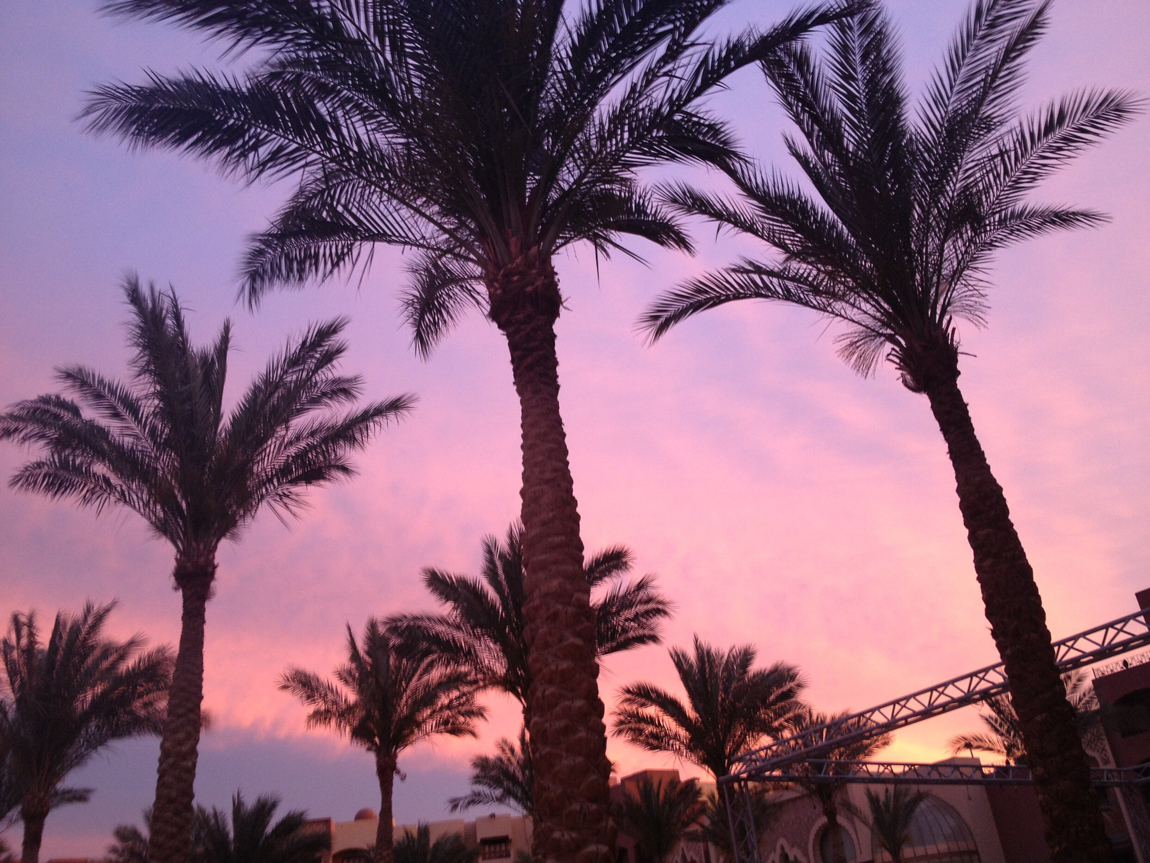 While multiple palm tree species can grow up to 3-feet per year, others may take several years to reach a total height of 5 feet. Various factors go into the specific growth rates of these trees, including location, fertilizer and nutrition. Let's take a look at how fast the most common palm trees can grow.
Palm Tree Growth Rates
With the right mix of watering, fertilizer, location and pruning, you can look forward to your palm tree growing at a healthy rate each and every year. All species have their own growth rate, which is outlined below in detail.
King Palm Trees
The King Palm is known as a rapidly growing palm. This tree grows about 2-feet per year with the proper mix of moisture and nutrition. Growing almost as quick as the Queen Palm, this tree can grow even quicker when it only gets a small amount of shade from the sun.
Average Growth Rate: 2-feet per year.
Queen Palm Trees
The Queen Palms will grow nearly 2-feet per year when planted within the USDA hardness zones 9-11. This likely means a 15-gal Queen Palm plant will grow up to 25 feet in 10 years time. Queen Palms are considered fast-growing palm trees.
Average Growth Rate: 2-feet per year.
Mexican Fan Palm Trees
This palm tree tends to grow quicker than other varieties. One of Arizona's most common trees, the Mexican Fan Palm can grow as large as 70-100 feet tall. Most residential yards cannot handle a palm this large, unfortunately. Under normal conditions the Mexican Fan Palm can grow as much as 4-feet annually. Due to their large height, these trees can be commonly seen in public parks for commercial purposes.
Average Growth Rate: 4-feet per year.
Mediterranean Palm Trees
Also referred to as European Fan Palms, Mediterranean Palms, grow slowly, averaging around 6-inches of growth per year. At full maturity, these trees will max out at 20-feet tall. However, due to the beauty of their fronds, these palms are extremely popular. These palms make a great addition for any landscape, especially front and backyards.
Average Growth Rate: 6-inches per year.
Foxtail Palm Trees
The Foxtail Palm is undoubtedly a fast-growing tree, expanding 2 to 3-feet per year under ideal conditions. Within a 10-year period, these trees could grow as tall as 30 feet. The Foxtail Palm is a great option for anyone seeking shade. This tree features a deep root system, giving it the ability to withstand harsh drought conditions.
Average Growth Rate: 2 to 3-feet per year.
Tree Removal Services In Arizona
Hayward Tree is offering tree removal from above using a specialized crane. The benefit of this service is that we can remove your tree from above and avoid tearing up your yard and leaving drag marks. No broken limbs, no crushed bushes. It's quick, efficient, and leaves your property looking clean, undisturbed, and untouched. Best of all, it's at no additional cost to you! Contact our team today for a free estimate!